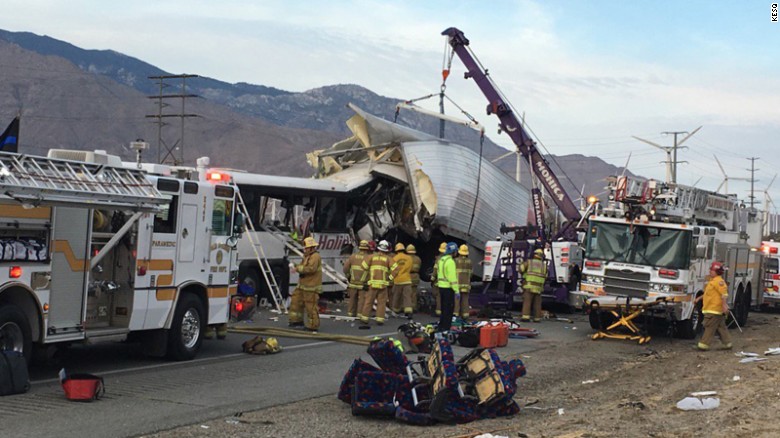 (CNN) — A tour bus collided with a tractor-trailer near Palm Springs, California, early Sunday morning, officials said.
Up to 10 people were killed in the accident, according to CNN affiliate KESQ.
Twenty-one people were taken to the hospital, said the California Highway Patrol.
The accident happened at 5:17 a.m. local time on Interstate 10, officials said.
California Highway Patrol said the highway will be closed for several hours.