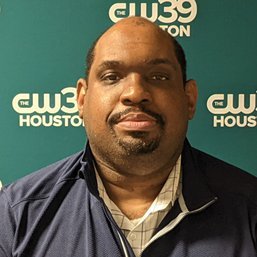 Chad is currently a Digital Producer at CW39 Houston.
Chad comes from the Fort Bend Herald, where he was a news and sports reporter for the last three years. He also worked at the Bay City Tribune, The Daily Advertiser in Lafayette, LA and Houston Community Newspapers.
He has experience with several news websites, including at CNN.
Chad was born in Fort Worth but moved to Houston when he was 2 ½ years old. He graduated from Alief Hastings High School and then later graduated from Penn State University. He's lived in Atlanta, Chicago, San Diego and Lafayette, Louisiana before coming back home.
Chad currently lives in Sugar Land and does volunteer work with the Houston Chapter of the Penn State Alumni Association.