GlobeNewswire
Verrica Pharmaceuticals Inc. Investors: Company Investigated by the Portnoy Law Firm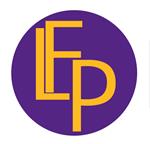 News provided by
Portnoy Law
Jun 27, 2022, 10:06 AM ET
Investors can contact the law firm at no cost to learn more about recovering their losses

​LOS ANGELES, June 27, 2022 (GLOBE NEWSWIRE) -- The Portnoy Law Firm advises Verrica Pharmaceuticals Inc. (NASDAQ: VRCA) investors that the firm has initiated an investigation into possible securities fraud and may file a class action on behalf of investors. Verrica investors that lost money on their investment are encouraged to contact Lesley Portnoy, Esq.
Investors are encouraged to contact attorney Lesley F. Portnoy, by phone 844-767-8529 or email: lesley@portnoylaw.com, to discuss their legal rights, or click here to join the case via www.portnoylaw.com. The Portnoy Law Firm can provide a complimentary case evaluation and discuss investors' options for pursuing claims to recover their losses.
Verrica has spent several years working to bring to market VP-102, the Company's investigational, proprietary, drug-device combination for the treatment of molluscum contagiosum. However, several challenges have prevented this from happening. Verrica received its first Complete Response Letter (CRL) regarding the New Drug Application (NDA) in September 2021 due to deficiencies at a facility of Verrica's contract manufacturer. Verrica resubmitted the NDA for VP-102 in November 2021, claiming "[t]he resubmission addresses the successful resolution of inspection deficiencies" at the manufacturing facility.
On May 24, 2022, Verrica received yet another CRL from the FDA related to its NDA for VP-102, citing "deficiencies identified during a general inspection of Sterling Pharmaceuticals Services, LLC (Sterling) the contract manufacturing organization (CMO) that manufacture's Verrica's bulk solution drug product." On this news, the Company's stock price fell 63.85%, to close at $2.01 per share on May 25, 2022.
According to a complaint filed against Verrica, defendants failed to disclose that there were manufacturing deficiencies at the facility where Verrica's contract manufacturer produced bulk solution for VP-102 and that these deficiencies were not remediated when Verrica resubmitted its NDA for VP-102, which presented a significant risk to Verrica obtaining regulatory approval for VP-102.
Please visit our website to review more information and submit your transaction information.
The Portnoy Law Firm represents investors in pursuing claims against caused by corporate wrongdoing. The Firm's founding partner has recovered over $5.5 billion for aggrieved investors. Attorney advertising. Prior results do not guarantee similar outcomes.
Lesley F. Portnoy, Esq.
Admitted CA and NY Bar
lesley@portnoylaw.com
310-692-8883
www.portnoylaw.com 
Attorney Advertising