GlobeNewswire
Pegasystems Inc. Investors: Last Days to Actively Participate in the Class Action Lawsuit; Filing date July 18, 2022; Portnoy Law Firm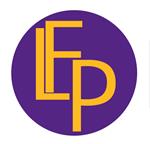 News provided by
Portnoy Law
Jun 27, 2022, 10:43 AM ET
Investors can contact the law firm at no cost to learn more about recovering their losses
LOS ANGELES, June 27, 2022 (GLOBE NEWSWIRE) -- The Portnoy Law Firm advises shareholders of Pegasystems Inc. (NasdaqGS: PEGA), if they purchased the Company's shares between May 29, 2020 and May 9, 2022, inclusive (the "Class Period"). Shareholders have until July 18, 2022 to file lead plaintiff applications in the securities class action lawsuit.
Investors are encouraged to contact attorney Lesley F. Portnoy, by phone 844-767-8529 or email: lesley@portnoylaw.com, to discuss their legal rights, or click here to join the case via www.portnoylaw.com. The Portnoy Law Firm can provide a complimentary case evaluation and discuss investors' options for pursuing claims to recover their losses.
The filed complaint alleges that defendants made false statements and/or concealed that: (1) PEGA had engaged in corporate espionage and misappropriation of trade secrets to better compete against Appian, a principal competitor; (2) defendants' product development and associated success was, in significant part, not the result of its own research and product testing but rather the result of such corporate espionage and trade secret theft; (3) defendants had engaged in a scheme to steal Appian trade secrets, which was not only known to, but carried out through, the personal involvement of the Company's CEO; (4) the Company's CEO and other officers and employees did not comply with the Company's written Code of Conduct, including its express prohibition on "stealing" confidential information from a competitor and "misrepresenting your identity in hopes of obtaining confidential information"; (5) the Company was "unable to reasonably estimate damages" in the lawsuit filed by Appian as a result of the foregoing misconduct (the "Appian Litigation"); and (6) as a result of the foregoing, defendants' statements about PEGA's business, operations, prospects, legal compliance, and potential damages exposure in the Appian Litigation were materially false and/or misleading and/or lacked a reasonable basis when made.
Please visit our website to review more information and submit your transaction information.
The Portnoy Law Firm represents investors in pursuing claims against caused by corporate wrongdoing. The Firm's founding partner has recovered over $5.5 billion for aggrieved investors. Attorney advertising. Prior results do not guarantee similar outcomes.
Lesley F. Portnoy, Esq.
Admitted CA and NY Bar
lesley@portnoylaw.com
310-692-8883
www.portnoylaw.com
Attorney Advertising