This is an archived article and the information in the article may be outdated. Please look at the time stamp on the story to see when it was last updated.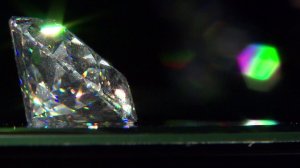 HONG KONG – If diamonds are a girl's best friend, whoever bought this baby must be pretty darn popular.
An unidentified Asian collector reportedly purchased a 118 carat flawless diamond at a Sotheby's auction in Hong Kong. It was apparently 299 carats before being cut (that would have been excessive).
We're not quite sure what one does with a diamond egg that cost $30.6 million. Guess you just lay it somewhere safe!