This is an archived article and the information in the article may be outdated. Please look at the time stamp on the story to see when it was last updated.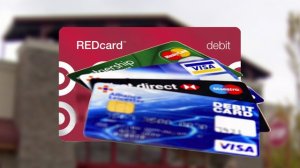 ST. PETERSBURG, RUSSIA – The person supposedly responsible for compromising up to 110 million Target shopper's personal information is believed to be a 17-year-old kid from Russia.
Now authorities say the suspected hacker from near St. Petersburg appears to have shared his malware with other hackers.
"And was able to put it up on the internet for download for other hackers to then take, and potentially use it for malicious harm," says Ken Stasiak, CEO of SecureState.
In other words, other retailers may also have been targeted. And they may not even know it.
"So what makes this unique is it's very well executed and orchestrated … [hackers] get access to a credit card information before it is encrypted, get that information out of your environment without being detected," says John Watters, Chairman and CEO of Isight Partners.
Paying in cash has never sounded so good.