This is an archived article and the information in the article may be outdated. Please look at the time stamp on the story to see when it was last updated.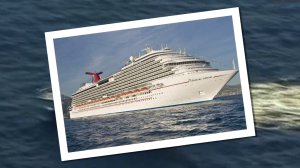 SYDNEY, AUSTRALIA – The latest disaster for the Carnival cruise line comes out of Australia.
Two people mysteriously never claimed their luggage after the ship docked at port. Authorities reportedly think the 30-year-old man and 26-year-old woman may have gone overboard. The two had been traveling with family and friends.
This is just the latest drama for Carnival.
In March, the Dream lost power and guests had to be flown home, and in February, a fire aboard the Triumph turned the boat into a floating toilet (that ship just finally left Mobile, Alabama this week, it's going to get a "cosmetic cleanup" before maybe going back into service in June).