This is an archived article and the information in the article may be outdated. Please look at the time stamp on the story to see when it was last updated.
UNIVERSITY OF HOUSTON — Around midnight a pick up truck hit a black Infinity southbound on Calhoun Street. The car bounced off and ran into two U of H students walking on the sidewalk. The crash threw both of them about 40 feet.
Mark Tartaglio and Corina Burnett were the two pedestrians hit on the UofH campus.
The 25-year-old male  was taken to Memorial Hermann in extremely critical condition. Burnett was taken to Ben Taub in serious, but stable condition.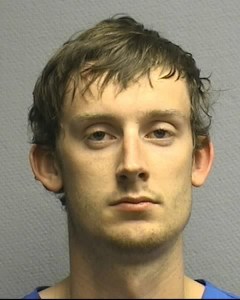 The driver of the pickup truck, Marshall Patrick Schoen, was not hurt but he was arrested and taken downtown on suspicion of DWI.   The male driver, Marshall Patrick Schoen, of the black car was not hurt.
If the pedestrian dies, Schoen will face intoxication manslaughter charges.