This is an archived article and the information in the article may be outdated. Please look at the time stamp on the story to see when it was last updated.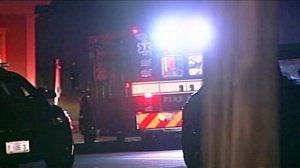 BELMONT, NH – 23 Boy Scouts were hurt by a lightning strike at Scout camp in New Hampshire.
The scouts say a major thunderstorm hit Camp Bell on the Griswold Scout Reservation, Monday night. They took cover underneath a canopy when lightning struck either the canopy or ground nearby.
All of the scouts had some levels of burns, from minor to serious. They were taken to the hospital and are doing well.