This is an archived article and the information in the article may be outdated. Please look at the time stamp on the story to see when it was last updated.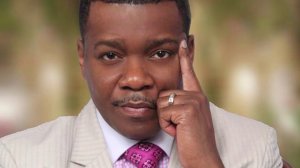 HOUSTON, TX — In Houston, you call 311 for non-emergency services.
However, the director of 311 is accused of requesting a different kind of service from his employees.
Former 311 director Pastor Kendall Baker was fired after a sexual harassment investigation by the Office of Inspector General, ending his 29 year career as a city official, and he claims it's unjustified.
Pastor Baker said, "I factually refuted, however, the city refused to accept the information I provided."
There's a back story you need to know to complete the picture.
The pastor showed up last month at a City Council Public Session to speak out against Houston's Equal Rights Ordinance. In his complaint he brought up his recent firing by the OIG, to which the mayor responded, "…you are proof we do a good job in the OIG, sir."
Baker said, "I came down as a citizen, and for her to take that opportunity in that arena and make fun of me, or say that the OIG really works, speaks of her unprofessionalism. She really shouldn't have said anything out of her mouth about a prior termination."
When we contacted the city for a response, they didn't want to comment.