This is an archived article and the information in the article may be outdated. Please look at the time stamp on the story to see when it was last updated.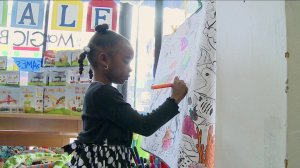 NEW ORLEANS, LA – A 4-year-old New Orleans girl, who learned the alphabet by the time she was 4-months-old, has been invited to join Mensa, an international organization for people who score at the 98th percentile or higher on an IQ test.
Anala Beevers has an IQ of 145 placing her in the top 1% of all humans.
Anala says she wants to be a nurse when she grows up. In the meantime her parents are having a hard time keeping up with their little smarty pants.