This is an archived article and the information in the article may be outdated. Please look at the time stamp on the story to see when it was last updated.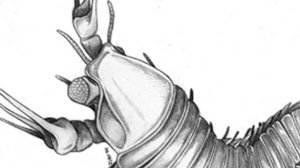 LONDON, ENGLAND – What do Johnny Depp and a 500-million-year-old fossil have in common?
Here's a hint, it's not his newest movie role.
The actor is the inspiration behind the Kooteninchela Deppi, the name given to the fossilized creature because of its scissor like claws.
The UK scientist who discovered the fossil said when he first saw the claws he instantly thought of Depp's character in Edward Scissorhands.
Plus, he says he's a Johnny Depp fan and thought it would be cool to "immortalize him as an ancient creature that once roamed the sea."