This is an archived article and the information in the article may be outdated. Please look at the time stamp on the story to see when it was last updated.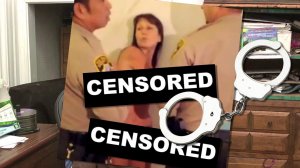 SAN FRANCISCO, CA – What's the best way to get attention? If you're Gypsy Taub, you get naked in public. She's no stranger to baring it all. She's even got her own TV show "My Naked Truth TV."
This time she showed up at the Jane Warner Plaza in San Francisco to protest the San Fran nudity ban that will go into law February 1.
Taub already had to go to court last week for one nudist stint, but that didn't stop her from Sunday's protest. This one ended like the rest, naked and in cuffs. Except she wasn't taken to the jail. Police say since it was a violation of a city ordinance, not a penal code, she was just cited and released.
This isn't the last we'll probably hear of Gypsy. She's planning a naked wedding on December 19 on the steps of city hall.
Hey, at least she's saving money on the dress.