This is an archived article and the information in the article may be outdated. Please look at the time stamp on the story to see when it was last updated.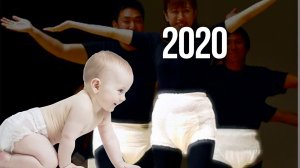 TOKYO, JAPAN – The circle of life is taking on a whole 'nuther meaning for senior citizens in Japan.
Word out of the land of the rising sun is that three big paper companies are expanding their production to meet a rise in demand for adult diapers.
Some estimates say the demand for adult diapers in Japan will go ahead of regular ol' baby diapers by 2020.
But at least one Japanese company says demand for its adult diapers beat out demand for baby diapers last year.
More than 23% of Japan's population is over the age of 65, and that's a record high.
Add to that the fact that Japan's birth rate is going down, and it's not a surprise to see that the market for adult diapers is growing about 10% a year, for a $1.4-billion market. And it's a big money maker, too, because companies charge about twice as much for the adult diapers.
Not everyone is into wearing adult diaper, especially Swedish men.
The world's biggest manufacturer of hygiene products is in Sweden, and not long ago, it sent samples of its adult diapers to every Swedish man over the age of 55.
They were not happy, and flooded the company with angry telephone calls.
Because we all know, getting old is a beach.