AG Eric Holder justifies spying on Associated Press reporters
This is an archived article and the information in the article may be outdated. Please look at the time stamp on the story to see when it was last updated.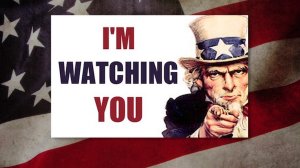 WASHINGTON, DC – This week started off where last week ended, with house hearings into whether the Obama Administration covered up information about deadly attack on the U.S. embassy outpost in Benghazi, Libya.
If you are the President, you know things are not going well when you start sounding like former president Bill Clinton defining what the meaning of the word 'is' is ('There is no there, there.').
Then came word the internal revenue service may have targeted conservative, tea party, and pro-Israel groups during the application process for tax-exempt status, prompting this POTUS response: 'People have got to be held accountable and it's gotta be fixed.'
Then late Monday, the Associated Press said it was the target of wire-tapping.
The AP says the justice department took two months of records from offices in New York, Washington, and Hartford, Conn. and the House of Representatives press gallery.
The government wanted to find out the source of a story last May that a mole in Al-Qaeda in the Arbabian Peninsula had thwarted a bombing attack.
Attorney General Eric Holder not only admitted to the wiretapping, he said it was (wait for it) a matter of National Security. 'It put the American people at risk, and trying to determine who was responsible for that, I think required very aggressive action.'
But Uncle Sam is not the only snoop, dog.
Last week, Bloomberg admitted its journalists spied on its financial clients, using Bloomberg market-data terminals. They not only spied on Wall Street bankers, they also spied on Federal Reserve chairman Ben Bernanke and former Treasury Secretary Tim Geithner.
It's hard to stay on your high horse when you're slogging through the mud.