This is an archived article and the information in the article may be outdated. Please look at the time stamp on the story to see when it was last updated.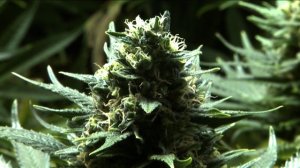 DENVER, CO – If there's a time of year students love, it's that one week in March where they can forget about everything and let loose. Otherwise known as Spring Break! Nothing better than sandy beaches, cool waters and the hot sun beaming down on you with a cold one in your hand. But this year, party-goers are ditching the beaches, at least according to Priceline.com.
The website released a list of top Spring Break destinations. Sin City came in at number one, and New Orleans came in at number two. But Denver came in at a surprising number three, and officials thinks the ideal ski conditions have little to do with it. Some say it's for the pot!
Every since the state legalized the use of recreational marijuana, officials think that might be the real reason spring breakers are hitting the slopes. But city officials say there's no real way to measure why out of towners are making their way to the Mile High City. Oh, the irony!