This is an archived article and the information in the article may be outdated. Please look at the time stamp on the story to see when it was last updated.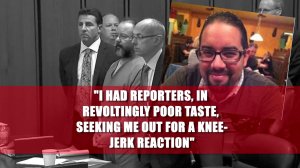 CLEVELAND, OH – Anthony Castro is speaking out about his father, again.
His father is Ariel Castro who kept three women as sex prisoners in his Cleveland, Ohio, house of horrors.
He committed suicide last month after a judge sentenced him to life in prison plus one-thousand years.
Anthony Castro used the Cleveland Plain Dealer to vent his frustrations with his father, neighbors, thieves and journalists.
He wrote that he was 'horrified and disgusted and angered' when he learned of his father's crimes.
"Just like that,' he wrote, 'my father went from captured to convicted to imprisoned to dead."
He wrote that he watched the national media set up shop and talk with people who barely knew his father.
At some point, Anthony Castro moved out of his house because of the media frenzy, only to return to find that thieves had broken in and vandalized the place.
Ariel Castro`s suicide unleashed the jackals of journalism, at least to the son.
'I had reporters, in revoltingly poor taste, seeking me out for a knee-jerk reaction,' he wrote.
He concluded by writing that his father's punishment is between Ariel Castro and his maker.
"Hate,' he wrote, 'isn't going to do anyone any good."