Arm-lift surgery grown 4,000% in last decade
This is an archived article and the information in the article may be outdated. Please look at the time stamp on the story to see when it was last updated.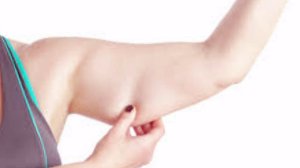 SUGAR LAND, TX – Here's a game for you. Guess which plastic surgery has grown the most among women in the last decade. Boob job? Nose job? Take your time. Any guesses? Unless you said brachioplasty , you were wrong.
"It's one of those things that I think probably has something to do with new fashion trends," says Houston area plastic surgeon Jon Mathy.
Yep. Arm-lift, removing all that fatty tissue that makes your arm sag down over your elbow. According to the American Society of Plastic Surgeons, arm-lift surgeries have grown more than 4,000% in the last ten years, putting it second in line to breast augmentation.
"There are a lot of celebrities and popular role models like Michelle Obama and Jennifer Anniston, Jessica Biel who women look to and say, 'hey, I'd like to have those arms,'" Mathy explains.
Turns out the increase in sleeveless tops and dresses has taken its toll on saggy-armed-ladies across the country and driven them to the operating table. And at an average cost of around $4,000, doctors are seeing more housewives than Hollywood starlets on their tables.
"Some of these areas, particularly areas like the arm, for brachioplasty, really don't respond well to diet and exercise and because it's so prominent then people are starting to look for other types of treatment to address them."
Despite that 4,000% growth, boob jobs are still the most popular plastic surgery in the U.S. no explanation necessary for that one, is there?