This is an archived article and the information in the article may be outdated. Please look at the time stamp on the story to see when it was last updated.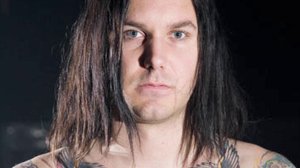 SAN DIEGO, CA – Sex, drugs, rock and roll, and an alleged murder for hire plot.
The lead singer of As I Lay Dying is now lying in jail.
Tim Lambesis is charged with seeking to have his wife killed.
The marriage was publicly poured in the rocks after Lambesis filed to have it dissolved in September.
San Diego County Sheriff's officials say Lambesis was busted when he tried to contract an undercover detective posing as a killer for hire.
Looks like Lambesis was posing as a godly person. Although metal, the Grammy winning band is unofficially a Christian rock group. At least they're known that way by their fans.
They don't preach at their shows, but Lambesis better get on his knees and pray about this one.