This is an archived article and the information in the article may be outdated. Please look at the time stamp on the story to see when it was last updated.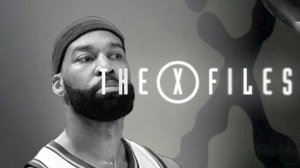 LOS ANGELES, CA – Former NBA All-Star, Baron Davis, says the galaxy recently scouted him. Not major League Soccer`S L.A. Galaxy, which would have made more sense, but a bunch of extra-terrestrials.
On the champs podcast, Davis mentions driving on a windy road between Las Vegas and Los Angeles when he says he saw a light.
Davis got several opportunities to say, 'just kidding' or 'I sure had you bleeper's going.' Instead, his explanation was much more interesting.
Maybe it`s a real life Space Jam?! You know, the one where Bugs Bunny yells.
Then again, looking at his career; he's definitely no Michael Jordan.