This is an archived article and the information in the article may be outdated. Please look at the time stamp on the story to see when it was last updated.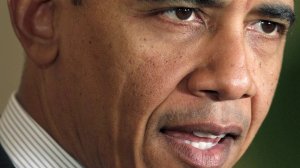 WASHINGTON, DC – It's been nearly eight months since four Americans were killed at the U.S. consulate in Benghazi and still the blame game has produced no real guilt. Previous Benghazi hearings have seen tears, anger and frustration; Wednesday's hearings were no different.
Gregory Hicks the Deputy Chief of Mission in Libya back in September testified he believed all along the violence were terrorist attacks, not the result of an out of control demonstration over a YouTube video that was intentionally portrayed to be the cause. The latest hearing produced lots of new information, including a testimony from Eric Nordstrom who was head of U.S. security in Libya at the time, saying he believes the compound failed to meet security standards.
With both Republicans and Democrats both standing firm on their side pointing the finger at the other, we might not ever get to the truth.