This is an archived article and the information in the article may be outdated. Please look at the time stamp on the story to see when it was last updated.
PRAIRIE VIEW, Texas —  An arrest has been made for the murder of Tristan Houston, according to the Waller County Sheriff's Department.
Officials said Ayinde Williams has been charged with murder and has a bond set for $150,000.
Houston's body was found in the Hockley area on Clear Creek, north of Magnolia Road Saturday, according to deputies. He had been missing since Wednesday evening, and was last seen wearing a camouflage Prairie View baseball hat, black sweat pants and black Nike tennis shoes, according to deputies.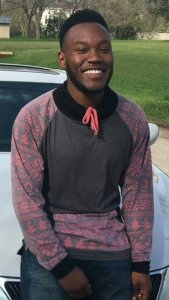 Dr. George C. Wright, the president of PVAMU, made the following statement today on the university's Facebook page: