This is an archived article and the information in the article may be outdated. Please look at the time stamp on the story to see when it was last updated.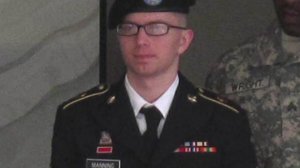 WASHINGTON, DC – With Edward Snowden plastered all over the news, the US's other suspected leaker, Bradley Manning, has taken a back seat until now. Remember Manning? He's the solider at the center of one of the largest leaks in US history.
A Maryland military court found Manning not guilty of aiding the enemy, but he's been found guilty of just about everything else.
Manning was accused of giving 750,000 classified documents and videos, including battlefield reports and diplomatic cables, to the whistleblower website Wikileaks a few years ago.
Manning had already pleaded guilty to 10 out of the 22 lesser charges against him, including espionage, theft, and computer fraud. He faces up to 20 years behind bars. That's nothing compared to the life sentence he would have gotten had he been guilty of aiding the enemy.