This is an archived article and the information in the article may be outdated. Please look at the time stamp on the story to see when it was last updated.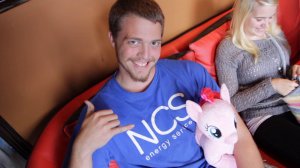 HOUSTON, TX – My Little Ponies aren't just for little girls. They're apparently for big boys: a group of guys (and their dates) are getting in on the action, too. This "brony" subculture, as they're called, isn't horsing around.
It's a group that's come under a lot of scrutiny. If you've heard what Howard Stern has to say, then you know what we're talking about. Some say "nay" to these bronies, but take a look for yourself.