This is an archived article and the information in the article may be outdated. Please look at the time stamp on the story to see when it was last updated.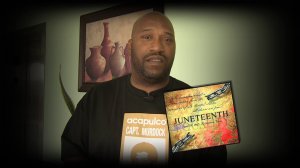 As some may or may not know Juneteenth (June 19th) is a very important day in African American history. This is because Juneteenth is the day that the Emancipation Proclamation was announced to all the slaves in the state of Texas letting them know that they were all free.
Bun reminds us all that we need to understand that slavery was a very dark part of American history and we should you this day as a reminder of how far we've come so we won't repeat mistakes of the past.