This is an archived article and the information in the article may be outdated. Please look at the time stamp on the story to see when it was last updated.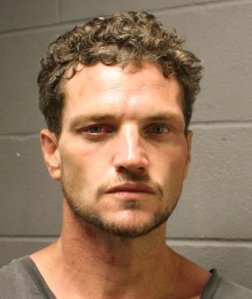 HOUSTON — An alleged burglar is behind bars Monday after being accused of breaking into a church near the Willowbrook area, the Harris County Pct. 4 Constable's Office said.
Bryan Donovan Rose, 39, is charged with burglary to a building.
Officers responded to a church in the 11200 block of Perry Road Thursday in reference to a burglary.
Investigators said the suspect forced his way into the church and stole a purse. Rose was eventually found just a few miles away.
He was arrested and taken to the Harris County Jail, where his bond was set at $15,000.
Deputies said the stolen purse was returned to its owner.