This is an archived article and the information in the article may be outdated. Please look at the time stamp on the story to see when it was last updated.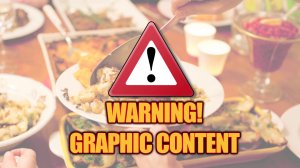 NORTH CAROLINA – Thanksgiving's an interesting holiday. It's a time for us all to say thanks for what we've got, but with all that family togetherness dinner can get a little messy!
It turns out, not just for the folks sitting around the Thanksgiving table. We've got to warn you, what you're about to read will make you anything but hungry! Undercover video, from the poultry-loving-people at Mercy for Animals, captured employees of the Butterball Turkey Factory in North Carolina throwing, kicking, and downright abusing their animals.
The "basters" are seen picking turkeys up by their wings, and necks tossing them into cages like they had already been taken out of the oven. Even worse? Less than a year ago the same animal rights group shot similar video at a Butterball Factory, which eventually led to five workers being charged with criminal cruelty to animals, and it seems, not much has changed since.
Hearing about this kind of avian abuse may have a lot of feasters will think twice about which company's turkey to pick this year.
Butterball better beware. You shouldn't bite the hand that feeds you, but you shouldn't abuse the food that feeds you either!