This is an archived article and the information in the article may be outdated. Please look at the time stamp on the story to see when it was last updated.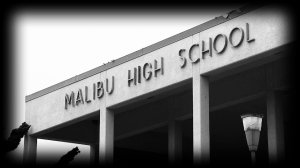 MALIBU, CA – It's one thing to be sick 'of' school, but being sick 'from' school is something else entirely.
Some teachers at Malibu Middle School and Malibu High School out in California say their school is making them sick, literally.
Four teachers have cancer, three of them diagnosed with stage-one thyroid cancer in the past six months.
Other teachers complain of moldy classrooms, persistent migraines, breathing problems, skin rashes, and hair loss.
Two years ago, the school district discovered some of the soil around the school was contaminated with lead, pesticides and the cancer-causing chemical PCB.
The school district is moving some of the students out of classrooms in the middle school to a nearby elementary school.
Meantime, district officials will do what they do best: conduct more tests, naturally, to figure out what's going on and how to fix it.