This is an archived article and the information in the article may be outdated. Please look at the time stamp on the story to see when it was last updated.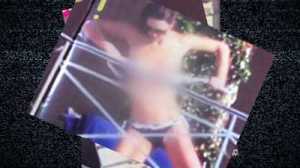 Another day, another royal scandal!
Just weeks after the world got a glimpse of Prince Harry's crown jewels, we're offered some more titilating photos.
Guys, get ready because this is the moment we've all been waiting for.
Kate Middleton caught flashin' that ass and her royal tatas?!?
Please, tell us this is just some photoshop nightmare!
The Duke & Duchess of Cambridge sure wish it was!
But this is the real deal, folks!
Sneaky paparazzi scum snapped candid photos of Kate & Will while on holiday in the south of France last week.
The nudie pics were published in the French magazine 'Closer' with a very fitting caption: 'Oh My God!'
You know the Queen's head has got to be spinning at this point!
Two nude photo scandals in one month?!?
Oy vey!
The royal palace went into immediate damage control mode, calling the publication of the pics a 'grotesque invasion of privacy'.
Nothing really grotesque about these photos, right guys?!
Look, we're sad this has happened to classy Kate, but this is nothing new for the royals.
Last year, peeping tom photogs snapped royal sis Pippa's bare boobs while she vacationed in Ibiza.
And hotness definitely runs in the family.
Kate's distant cousin–Katrina Darling–went topless for Playboy.
Oh yeah!
Some of you might even remember the shocking photo back in 1992: a topless Duchess of York Sarah Ferguson getting her toes sucked by a man who was not the Duke!
Ew. Kinda gross.
Speaking of gross…91-year-old Prince Philip recently went balls out at the gathering for the Highland Games in Scotland!
Welcome to the family, Kate!