This is an archived article and the information in the article may be outdated. Please look at the time stamp on the story to see when it was last updated.
HOUSTON - Time is money and no one knows that better than Willy Tejeda, owner of Taco Burger Cafe in North Houston.
Chew on This, Tejeda's restaurant is in the middle of the Dr. Gleem Car Wash. "It's definitely different" says Sierra Bishop, who's waitiong while her car is washed.
Toni Bottoms is a first-time customer and says, "The food is really good and yes it's kind of weird to have a restaurant with a car wash, but it's absolutely amazing."
It might sound crazy, but it's really sort of brilliant.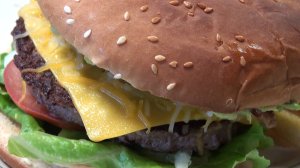 "We have so little time to do things like get our car washed, so to be able to get your hair done and your car washed and eat at the same time seems like a great idea" says Bishop.
The "regulars" like Bradford Callis agree,"I've been coming here for about three years. The food is delicious."
His son Jairus likes it too, "The food is delicious."
"A lot of people are surprised when they walk in here. Everything we make here is fresh and made to order. It's different from other fast food restaurants because we use fresh ingredients and we use real meats. We don't use added proteins," explains Taco Burger Café's chef, Willy Tejeda.
Two of Tejeda's signature dishes are the Taco Burger and the Grilled Salmon Burger.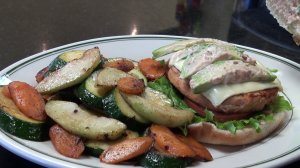 "Taco burger, it's actually like a grilled cheese burger. We put grilled chicken on top so it's beef and chicken with cheese and guacamole. It comes with French fries. It's really good" says Tejeda.
The Grilled Salmon Burger comes with grilled vegetables and is popular with vegetarians and people who might want to lay off the carbs.
And if you drop in for breakfast, try the Spanish French Toast - it's to die for.
If you want to multi-task and enjoy a great meal, check out Taco Burger Café.