This is an archived article and the information in the article may be outdated. Please look at the time stamp on the story to see when it was last updated.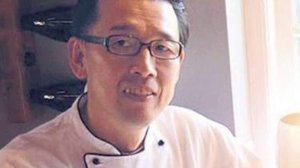 SYLT, GERMANY – Some people take their fried noodles pretty seriously.
Reports out of Germany say Miki Nozawa, a Japanese chef known for his Japanese-Italian fusion creations, died over an argument with customers about some fried noodles with vegetables and beef.
They apparently walked out without paying after complaining.
Seems chef Nozawa later ran into the two customers at a local table-dance bar on the resort island of Sylt. And that's when things get kind of sketchy.
All investigators can say is that a fight broke out and the chef later died from severe brain injuries. The two customers are still at large.
We will refrain from making any comments about fried noodles and injuries to his noodle.