This is an archived article and the information in the article may be outdated. Please look at the time stamp on the story to see when it was last updated.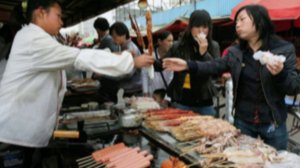 BEIJING, CHINA – China wants to try and enforce a new law; a ban on outdoor barbequing.
China says their air pollution has gotten so bad, they're running out of options. Instead of spending $100 billion dollars over the next three years to clean it up, they want a cheaper way.
This isn't the first time they've tried this. Last year when they threw out this idea, the environmental ministry was laughed at.
One thing's certain; the idea of having no barbeque is really leaving a bad taste in a lot of people's mouths.