This is an archived article and the information in the article may be outdated. Please look at the time stamp on the story to see when it was last updated.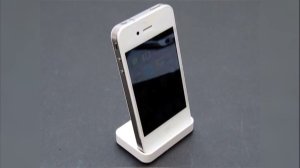 XINJIANG REGION, CHINA – They say don't text and drive. Now, you might not want to charge and talk. A shocking tale out of China's Xinjiang region.
A woman's family says 23-year-old Ma Ailun collapsed and died after using her iPhone five while it was charging. Details are sketchy. Some reports say she was answering a call, while others say she was making a call.
Either way, reports say Ma bought the phone last December at an official Apple store and was using the original charger.
An average mobile phone doesn't have enough volts to harm the human body, though a damaged one can pack a punch. There are definitely a lot of questions and so, it goes without saying, Apple has launched an investigation to get to the bottom of it.
But in the meantime, it might be a good idea to unplug before you talk. Hey, better to be safe than sorry.