This is an archived article and the information in the article may be outdated. Please look at the time stamp on the story to see when it was last updated.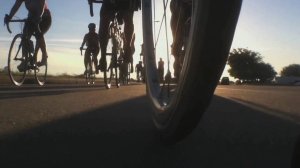 HOUSTON, TX – Mayor Annise Parker and the city council are hoping to turn Houston into a cyclist friendly city.
They just voted and passed a new city ordinance that will require cars to stay more than three feet of vulnerable road users when trying to pass them. Vulnerable can mean a biker, walker, runner, someone in a wheelchair, a strained driver, construction worker, tow truck and of course horseback rider.
Not quite sure how the city plans to police violators, or what the punishment will be for ruining a runners day; but likely a ticket of some sort will be issued.
It might take some time before the millions of drivers in Houston are ready to share the already congested road.