Cleveland kidnapper goes to court; details come to light
This is an archived article and the information in the article may be outdated. Please look at the time stamp on the story to see when it was last updated.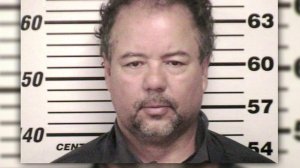 CLEVELAND, OH – The man charged with kidnapping and raping three Cleveland girls is getting his turn being the prisoner. Ariel Castro made a first appearance in court, and then went right back to jail.
His bail is $8 million.
Investigators say Castro wrote a suicide note in 2004. In it, he described being abused himself by a family member. But after holding three women in captivity for roughly ten years, he's not the victim on everyone's mind.
Details of the way the three women lived are starting to come to light.
An initial report says Michelle Knight became pregnant at least five times, but she was starved and punched in the stomach until she miscarried. When Amanda Berry became pregnant, it was different. Castro reportedly forced Knight to perform the delivery, and threatened to kill her if the baby didn't survive. That little girl is now 6-years-old.
Now, as the families try to rekindle, Charles Ramsey, the neighbor who came to the women's rescue, is getting more attention. The Cleveland restaurant where Ramsey works, printed-up T-shirts, calling him 'Cleveland's hero.'
At Ramsey's request, the proceeds are supposed to go to the women.