This is an archived article and the information in the article may be outdated. Please look at the time stamp on the story to see when it was last updated.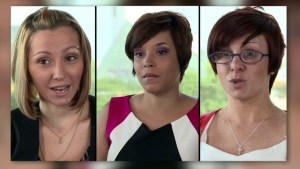 CLEVELAND, OH – After months of silence the three kidnapping victims in Cleveland Ohio come forward as survivors in video released by their lawyers.
In the three-and-a-half minute video, Amanda Berry, Gina De-Jesus and Michelle Knight speak out about their escape from Ariel Castro's house of horrors; where he allegedly held them captive for nearly a decade.
The women did not give any details of their ordeal or mention Castro by name. Instead they showed their strength as survivors and thanked everyone for their support.