This is an archived article and the information in the article may be outdated. Please look at the time stamp on the story to see when it was last updated.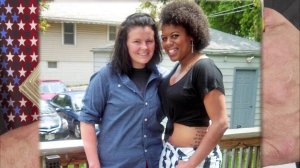 ST. OMAHA, NE – There's lots of reasons you could get kicked out of college, but one girl in Omaha, Nebraska never thought her sexual orientation would get her the boot.
Danielle Powell used to go Grace University in 2011, but in 2012 she was kicked out because they found out she was dating a woman. Word got around even faster after a video of Danielle proposing to her girlfriend at a concert went viral.
But here's where things get messy.
Danielle wants to go to another school, but says she can't because the university wants her to pay $6,300. She also says the school has only given her a copy of her transcripts, not the actual ones. And schools don't except copies of transcripts.
The school says the fee is standard for anyone who doesn't finish the semester, and they stand behind their decision. They even referred to their student handbook, which says:
'Any student involved in sexually immoral behavior, including premarital sex, adultery, and homosexual acts, is at minimum placed on University probation and may be subject to Judiciary Hearing.'
But Danielle feels she's being unfairly targeted and has started an online petition on Change.org. It's gotten thousands of signatures.
But whether it's the change Danielle is looking for, or change she'll be putting into the school's pockets – only time will tell.