This is an archived article and the information in the article may be outdated. Please look at the time stamp on the story to see when it was last updated.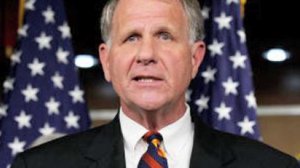 WASHINGTON, DC – Remember when George W. Bush choked on a pretzel? Well, Texas has another chewing challenged republican.
Rep. Ted Poe from Humble was at the Capitol Hill Club when he failed to successfully swallow some popcorn.
Now for a joke: How many republicans does it take to perform the Heimlich?
Answer: 3.
The first two failed attempts were from Rep. Matt Salmon of Arizona and some lobbyist.
"A" for effort, guys.
It was Nick Muzin, Director of Coalitions for the House Republican Conference, who saved the day.
But no one could save republicans on the diamond. The democrats demolished them during the 2013 Congressional Baseball Game 22-0.
Ouch.
Poe joked he choked because he heard the score.
You'd think a guy from Humble, Texas would be used to bad baseball by now.