This is an archived article and the information in the article may be outdated. Please look at the time stamp on the story to see when it was last updated.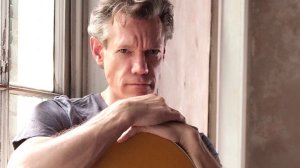 NASHVILLE, TN – Randy Travis has been down and out before, we've all seen those infamous mug shots, but this time it's a different story.
The 54-year-old country singer is in a Dallas hospital in critical condition, with a viral heart infection. He's traveled a hard country road getting to this point.
Travis was arrested twice in 2012 for assault, public intoxication and at one point he was found lying naked in the middle of a country road.
For being such a mess recently, he's got an impressive musical career in his rearview. He has a total of 7 Grammys, 10 Country Music Awards and 10 American Music Awards.
If Travis can recover from this heart infection, maybe he'll be able to get his career and his life back on track.