Cy-Fair HS student charged with improper photography
This is an archived article and the information in the article may be outdated. Please look at the time stamp on the story to see when it was last updated.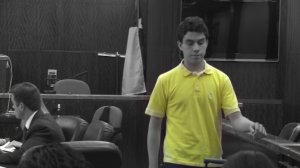 HOUSTON, TX – When you are doing your business, you should not have to worry about another person doing some monkey business.
Cy-Fair Independent School District police say 18-year-old Francisco Del Valle used his cell phone to take pictures of a female student using a restroom at Cy-Fair High School.
Harris County prosecutors have charged him with improper photography, which is a felony, and really, really wrong.