This is an archived article and the information in the article may be outdated. Please look at the time stamp on the story to see when it was last updated.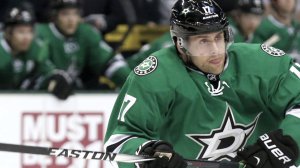 DALLAS, TX – It was a heart-stopping moment.
Rich Peverley of the Dallas Stars collapsed on the bench at Monday night's game.  Doctors say it was a "cardiac event." Peverley ended up being carried down the tunnel by team staff. The game was delayed and ultimately postponed.
Doctors say the 31-year-old is doing okay. He's now undergoing a series of tests at the hospital.
"He does have a preexisting condition," says Dr. Gil Salazar. "It's abnormal quivering of the heart that does not allow him to send blood to places where he needs to in his brain and heart."
It could be some time before Peverley returns to the ice.