This is an archived article and the information in the article may be outdated. Please look at the time stamp on the story to see when it was last updated.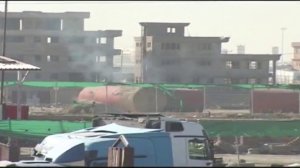 KABUL, AFGHANISTAN – A headline that's all too common in Kabul, Afghanistan: a deadly attack outside the Supreme Court.
A suicide car bomber struck, killing a reported 17 people, and injuring about 40 others.
The courthouse is on a busy main street near the U.S. Embassy and NATO Headquarters, but no one there was hurt.
And there's no need for any finger pointing here; the Taliban was quick to claim responsibility for the attack.
Officials say this bombing was the deadliest attack in Kabul since December 6, 2011. Not exactly the type of record we like to hear a country breaking.