This is an archived article and the information in the article may be outdated. Please look at the time stamp on the story to see when it was last updated.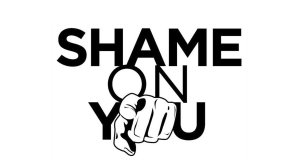 HOUSTON, TX – What was that sound you heard this morning? Probably the internet blowing up over Matt Schaub. You likely heard the story from a local radio station of how an angry mob of fans showed-up at Schaub's house this week and yelled obscenities.
A losing streak and interceptions have the fan base mad; but are a group of fans really monsters? We may never really know.
The Houston Police Department used social media to clarify the "unsocial' situation." Tweets said there was not a group of angry fans, on Monday, but a Schaub family member did see a suspicious man in the driveway taking pictures. Police were not called to the home.
If that 'suspicious' man HPD refers to was really a fan, shame on you! And shame on anyone who's burned jerseys! It crosses the line and makes some people in in Houston not look like fans but fanatics!
It sucks to lose, and the only cure for all is the bad karma is a win.