This is an archived article and the information in the article may be outdated. Please look at the time stamp on the story to see when it was last updated.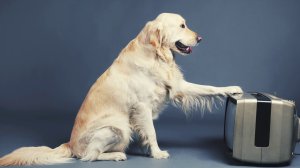 ISRAEL – On August 1st, Israeli-based Jasmine TV will be launching DOGTV Nationwide on Direct TV.
For $4.99 a month dog owners will be able to fetch programming that will allow their pooches to be entertained while guarding the house alone inside.
DOGTV has three to six minute segments that incorporate relaxation, stimulation and exposure. Sounds and movement are important in keeping a dog`s attention; so in post-production all of the visual content will be changed to colors that dogs can see — mainly blues and yellows — since they're color blind.