This is an archived article and the information in the article may be outdated. Please look at the time stamp on the story to see when it was last updated.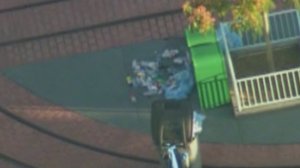 ANAHEIM, CA – California's Disneyland was evacuated on Tuesday, because of an explosion in a trash can.
No one got hurt, and there wasn't any damage. Police arrested 22-year-old employee Christian Barnes on suspicion of possessing a destructive device. They believe the explosion was caused by dry ice in a plastic bottle.
Barnes is being held on $1 million bail.