This is an archived article and the information in the article may be outdated. Please look at the time stamp on the story to see when it was last updated.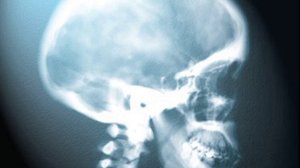 HELENA, MT – So, this guy walks into a doctor's office and says: hey, doc, I've got chest pains. The doctor says, forget the chest pains, you have brain cancer and you're going to die.
But this is no joke. It really happened at the Fort Harrison VA Center in Helena, Mont., to 78-year-old Mark Templin, an Air Force veteran.
As reported in the local newspaper, Templin went in for chest pains back in 2009.
He received a stent, but soon started getting headaches and vision problems. After doctors ran tests, including a brain scan, his internist decided Mr. Templin had terminal brain cancer.
That doctor, by the way, received his degree from the University of Texas Medical Branch in Galveston.
Mr. Templin quit his part-time job, prepaid his funeral, and even thought about suicide. His family gave him a last birthday dinner, but after all of that, he didn't die.
And that's because, he did not have brain cancer, just a series of small strokes.
This month, a federal district court judge ruled the doctor was negligent and awarded Mr. Templin $59,829. And he ordered the hospital to repay the cost of the birthday party and the funeral.