This is an archived article and the information in the article may be outdated. Please look at the time stamp on the story to see when it was last updated.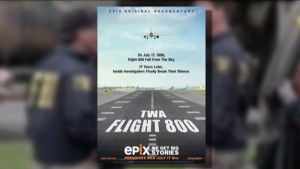 EAST MORICHES, NY – Whenever there's a great tragedy, conspiracy theorists always come forward. So it was only a matter of time before this came out.
On July 17, 1996 the TWA Flight 800 from New York to Paris crashed shortly after take-off. All 230 people on-board were killed.
It seemed like a tragic accident. The National Transportation Safety Board even said it was caused by an electrical short circuit. But there's a new documentary 'TWA Flight 800' that's showing a different point of view. Many have come forward, including a member of the NTSB, the TWA, the Airline's Pilot Union and even some forensic experts. They're all pointing the finger toward something more sinister. They claim there was some sort of primary explosion on the outside of the airplane, not on the inside as some reports claim.
The producers stand behind the film and say they just want the truth to come out.
The film will premiere on July 17 – the 17th anniversary of the crash.