This is an archived article and the information in the article may be outdated. Please look at the time stamp on the story to see when it was last updated.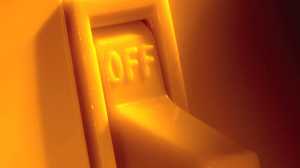 MARYLAND – The peeps in PETA are going to have a few ruffled feathers over this story.
70,000 chickens were killed in one flip of a switch.
Joshua Shelton may have had one too many at the local hoedown. Sheriff's officials say the 21 year old drunkenly wandered into a Delmary, Maryland poultry farm shed. He flipped a switch, possibly thinking it was for the lights, making his state of mind not the only thing blacked out.
Instead, Shelton turned off the power to three chicken houses, depriving the birds of food, water and cooling fans. It's said to have killed them within 15 minutes.
The story gets better.
Farmer Mark Shockley found Shelton the next morning, allegedly wearing a t-shirt and urine soaked boxers.
We bet that place smelled worse than a fast-food restaurant's ball-pit.
Shelton is now charged with burglary, malicious destruction of property, and trespassing.
Talk about a hangover.
That's why Joshua Shelton is our Dumbass of the Day.