This is an archived article and the information in the article may be outdated. Please look at the time stamp on the story to see when it was last updated.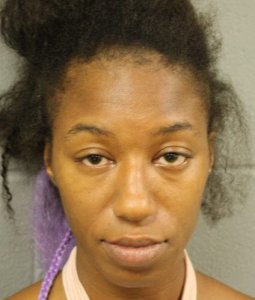 HOUSTON — An alleged drunken driver is behind bars Monday after she and her two small children were involved in a minor crash in north Houston over the weekend, the Harris County Pct. 4 Constable's Office said.
Charnae Sterling, 30, is charged with driving while intoxicated with a child passenger. The suspect was so intoxicated that she couldn't perform a standardized field sobriety test, officers said.
On Saturday, investigators said Sterling was drunk when she intentionally drove her car into another vehicle in the 16700 block of Vista Oak Drive. The sheriff's office responded to the scene after receiving a disturbance call. When officers arrived, several people were surrounding the suspect's car.
The mother took her children— identified as a 7-year-old and 9-year-old— out of the car before ramming it into the other car, deputies said.
Sterling was immediately handcuffed and booked into the Harris County Jail.
Her bond is set at $2,500.