This is an archived article and the information in the article may be outdated. Please look at the time stamp on the story to see when it was last updated.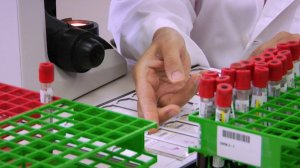 HOUSTON, TX – The 'C' word may be used a little less in the near future. We're talking cancer!
You see,  experts want the National Cancer Institute to re-categorize what they call a cancer when diagnosing and treating some forms of the disease that aren't a threat to life.
For patient's, the c word, whatever it is, is frightening.
Jennifer Litton, M.D., Associate Professor of Breast Medical Oncology, at MD Anderson Cancer Center explained, "When people see cancer, and I still see patients in my clinic, where they come in and they have ductal carcinoma in situ, otherwise called DCIS and they're worried that they…'I have cancer, I have cancer, I have cancer.'  And I have to often start with, this isn't breast cancer."
Removing the name, may make it easier for folks to cope and actually hear the doctor.
"So if we take away that word, then potentially it decreases the fear, opens up the communication, but it doesn't change anything for us as far as the oncologists."
Part of the reason behind this recommendation is to prevent needless, invasive and sometimes harmful treatments for lesions that may never be a serious threat.
"We're finding things a lot earlier, that maybe don't need as much aggressive treatment and that's what we're going for."
In the not so distant future there may be a cure for cancer; but at least for now, some situations could be approached with a lot less fear.